Our dentist, Dr. Rita Daghlian, can improve the aesthetic of your child's teeth in a simple, conservative treatment at our office. With dental bonding, we can improve misshapen teeth and restore chipped and cracked teeth.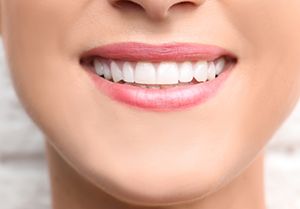 How Does Dental Bonding Work?
Dr. Daghlian will place a composite resin material onto the surface of your child's tooth. The material will be chosen to match the shade of the natural teeth. We will shape and sculpt the material on the tooth, correcting flaws on the appearance of the tooth. Once the resin has been hardened, we will polish the material to provide your child with a tooth restoration that looks and feels just like their natural teeth.
What Can My Child Expect?
Typically, our dentist and team can provide your child with this treatment in as little as one visit at Daghlian Pediatric Dentistry & Sokolowski Orthodontics. Because of the conservative nature of the treatment, you can feel at-ease knowing that your child will have a comfortable and quick experience at our office.
We offer dental bonding in Huntington Beach, California, at our friendly pediatric dental office. If you have any questions about this treatment or our other services, please call our office at 714-848-0234. One of our team members would be happy to answer all of your questions.